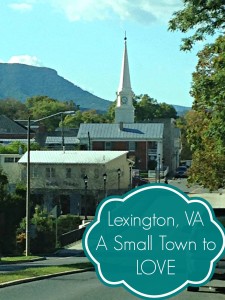 We think Lexington is the best Virginia small town and it seems that people across the state agree! The Commonwealth of Virginia's Official Travel Blog named Lexington to the list of 22 Virginia Small Towns You're Going To LOVE. These 22 Virginia destinations were selected for their small town charm, historic attractions, great restaurants, and friendly local residents. Lexington, VA was noted for its "exceptional concentration of museums, art galleries, and other cultural and outdoor offerings." 
Reasons we think Lexington is the best Virginia small town:
Art galleries such as Nelson Gallery and Artists in Cahoots
Amazing live music at the Lime Kiln Theater
Three local colleges: Washington & Lee University, VMI, and Southern Virginia University
Hiking trails such as House Mountain, Brushy Hills and the Chessie Trail
Historic attractions
Locally-owned restaurants such as the Southern Inn and the Red Hen
Mountain views
Downtown shopping at stores like Walkabout Outfitter
Fun community events such as the July 4th Balloon Rally and the annual Christmas Parade
These are just a few of the reasons we think Lexington is the best Virginia small town. Lexington Real Estate Connection's agents love living and working in the Lexington area. Come talk to us about making it your new hometown!