Announcing Lexington Real Estate Connection!
After 21 years (and counting) of providing real estate services at 31 S. Main St., our business continues to thrive on the relationships developed and services provided. It's our privilege to be there for you during times of transition, such as family expansion, employment, retirement, downsizing, or simply following your dreams. We value the quality personal and professional connections we've created, and the sense of community we cherish in this beautiful river valley between the Blue Ridge and Allegheny Mountains.
We're excited to announce a transition of our own: As of January 1, 2016, our office name has changed to Lexington Real Estate Connection! The new name reflects exactly who and what we are – a group of local real estate agents with strong connections to our community, who create connections for buyers and sellers.
Our strong commitment to our clients, and our love for and knowledge of the Lexington area, are the core reasons we consistently rank among the top real estate agencies in the region. Moving away from corporate affiliation strengthens local investment and ownership, allowing us leeway to customize your real estate experience.
What does this mean for our clients? A future in which we'll have the flexibility to direct our resources and employ emerging technologies, combined with our market knowledge and experience, to provide the best outcome for clients and customers. The agents and personnel you know and trust will continue their full commitment to the agency and listing agreements in place. Plus, we'll bring renewed energy to the process of ensuring you are prepared to make informed decisions about buying or selling real estate.
As we celebrate the beginning of a new year, we are especially grateful for your business, and look forward to providing you with the service, knowledge and expertise you have come to expect. Call me with any questions, and please stop by the office to see the new look and feel we're creating.
Happy New Year!
Rick Alford, Owner/Broker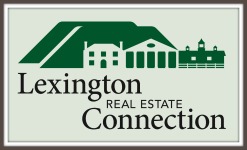 Our new logo!