Considering buying or selling property? Dreaming of Lexington VA real estate or making a move to the Rockbridge Area? If so, there's a simple reason you should be working with Lexington Real Estate Connection — We Connect People With Places!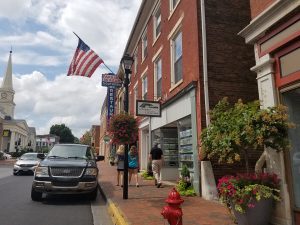 We are local.  Lexington Real Estate Connection is a locally owned and operated, independent real estate brokerage. Located in the historic Norgrove Building in downtown Lexington VA, our brokers and sales associates have 200+ years of real estate experience helping people buy and sell real estate in Lexington, Buena Vista, and Rockbridge County; and in nearby communities in the Alleghany Highlands, Blue Ridge Mountains, and Shenandoah Valley.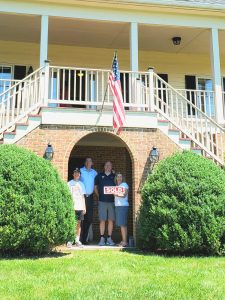 We are neighborly.  It is our joy and privilege to live, work, and play in this part of Virginia, and to share what we know about the area with our clients. We give back to our community. We successfully help people from many walks of life with their real estate needs. Our clients, who often become friends and repeat customers, include individuals and families of all kinds — first-time homeowners, seasoned investors, retirees, college faculty/staff, students, farmers, artists, and entrepreneurs. Newcomers as well as lifelong residents enjoy working with Lexington Real Estate Connection and our agents. And just as important, we enjoying working with them too!  We learn something new every day from the fascinating people we serve.
We are professionals.  The brokers and sales associates at Lexington Real Estate Connection are committed to providing exceptional service, personalized to each client's needs.  We study and understand all aspects of the local real estate market — existing homes, new construction, vacant lots, farms, recreational land, and commercial/investment properties. We continually educate ourselves on industry standards and best practices, resiliently adapt, and leverage modern technology. We are REALTORS(R) who adhere to the industry's highest professional standards, including the REALTOR(R) Code of Ethics. 
As experienced guides and trusted advisors in the often-complex processes of buying and selling real estate, We Connect People With Places.