Specializing in Farms, Land, and Recreational / Hunting Properties
Jeff Black is a licensed REALTOR serving Lexington, Rockbridge County, Buena Vista, Alleghany County, Covington, Clifton Forge, Bath County and surrounding areas. Jeff has 20 years of experience as a local real estate agent, and he feels fortunate to live and work in the beautiful Shenandoah Valley of Virginia.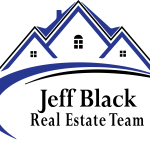 Jeff offers extensive experience with all types of residential, commercial and land transactions. Farms, cabins, recreational land, hunting land, river/pond/stream properties, and investment properties are Jeff's areas of expertise.
Contact Jeff Black on his cell phone at (540) 958-0189, visit his website at www.jeffblackteam.com, or email him at jeff@jeffblackteam.com. Jeff looks forward to putting his knowledge of the local market to work for you.
Jeff Black: Education & Hobbies:
Bachelor's Degree in Exercise Science from James Madison University
Associate's Degree in Education from Dabney S. Lancaster
Forestry and Landscaping Certification from Blue Ride Community College
Certified Building and Home Maintenance Instructor
Personal Trainer at the Lexington YMCA
Enjoys farming, kayaking and skiing
Former volunteer fire fighter, EMT, and Chaplain for MVFA
Most importantly, Jeff loves spending quality time with his young daughter, Sydney